20.12.15
Surfing is a creative outlet: meet Kai Neville
"The more you travel the more you become aware and question what you are doing."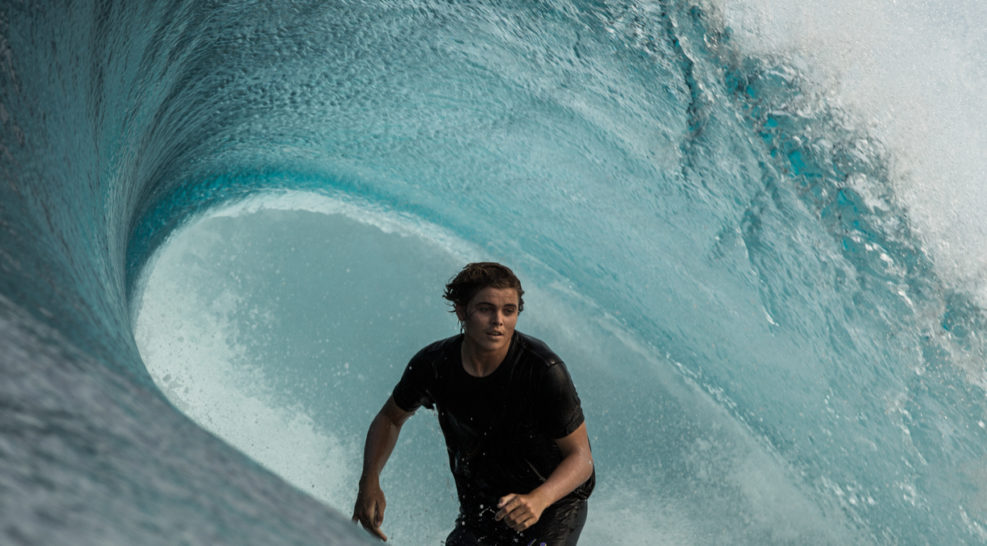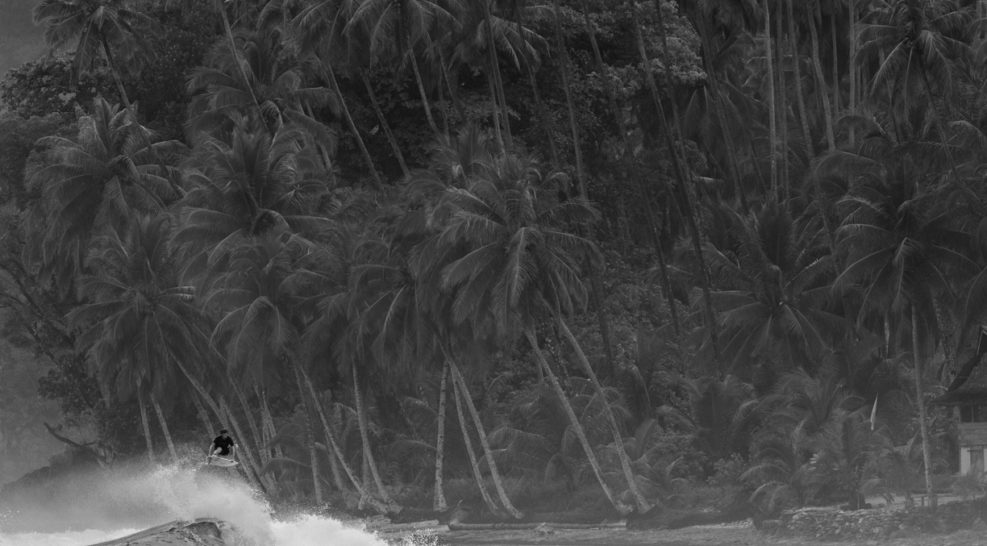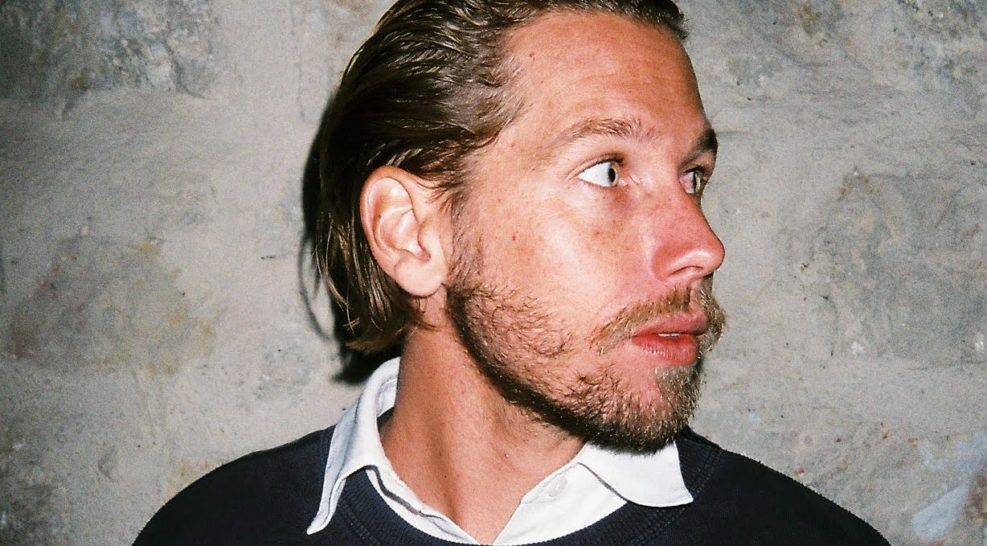 It is nothing uncommon to be able to name a pro surfer or two before learning to put your leash on but when pretty much every surfing enthusiast knows a name of a surf film director, you know he is good. We got introduced in Barcelona this spring finding out he is not only very talented and successful but down-to-earth, relaxed and a kind person. You just have to be curious about someone that was working with a legend in surf film industry Taylor Steele, releasing hit movies ever since his blockbuster debut Modern Collective in 2010, co-founding two brands and having traveling to worlds most interesting surf spots as part of his job description.
Is the travel component of your work still exciting part or is it more of a collateral damage of making a surf movie? How do you feel about traveling?

I still like to stay on the move. Try not to spend too much time in one place, things become too normal. A filmmaker wants surroundings to be a fantasy.
Do you like to prepare for your trips extensively or you prefer to learn and plan things on the go?
The only prep is looking at the weather maps and travel logistics for the team to get us in the right zone. In regards to shot lists and scripts it is all very free flowing & candid with my surf projects. You can't plan too much.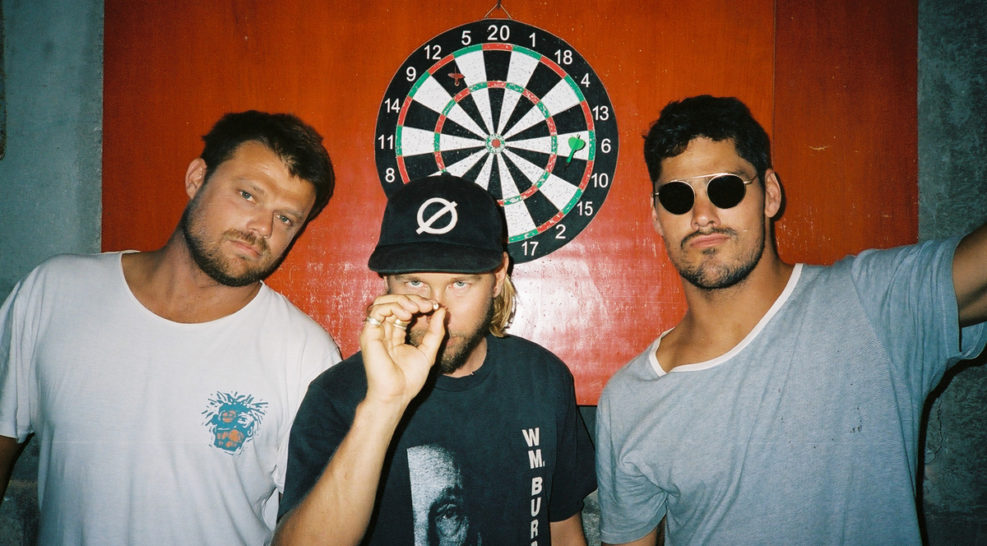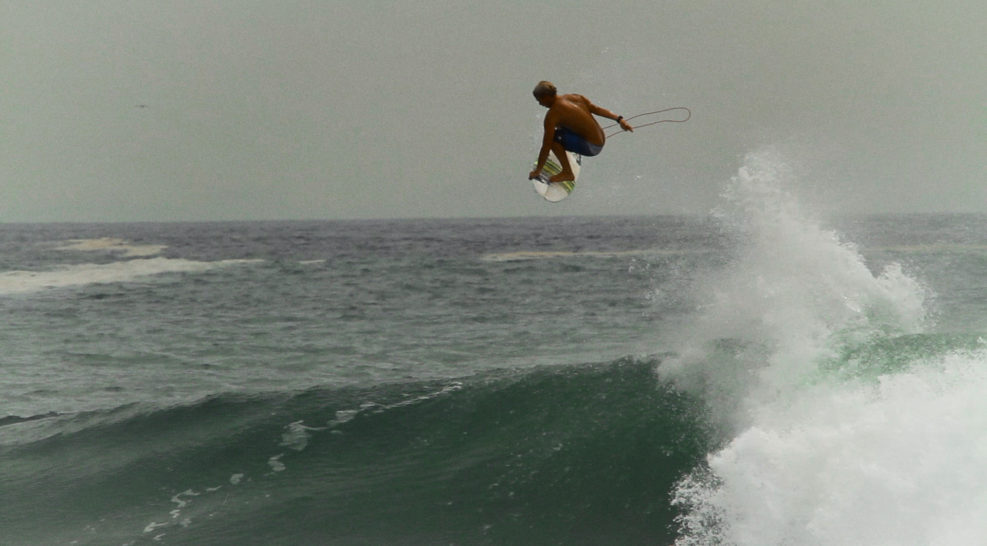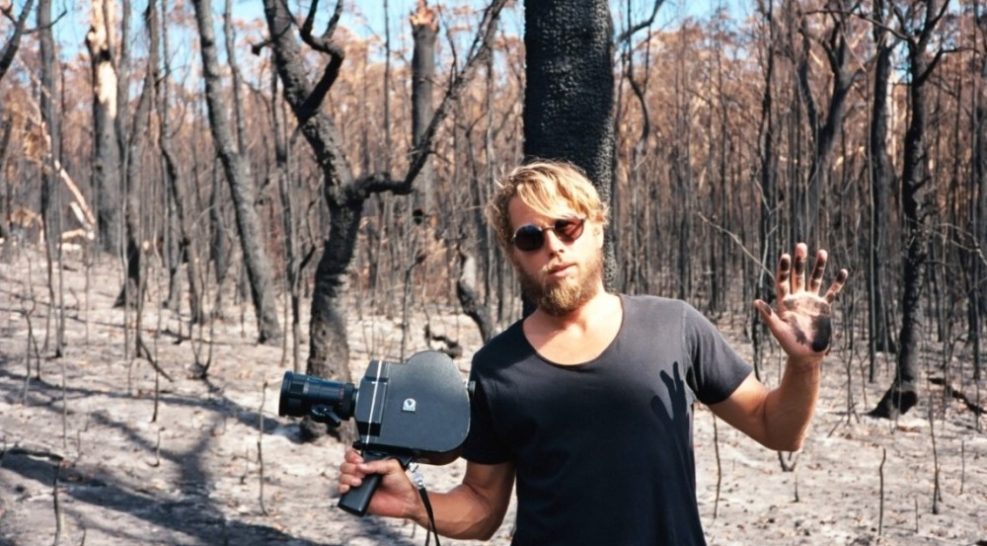 What would be your most memorable trip from last couple of years in terms of the destination and what is the hottest place on your travel wish list?

The Japan trip for 'Dear Suburbia'. It was one of the best typhoon swells in the last 20 odd years to hit Japan. The lead up was hectic. We bolted remote Indonesia when the waves went flat, nearly missed the next 3 flights. Ended up in the South of Japan but the sand was not so great. Jumped on a flight North. Paddled out in very average waves, by the end of the day it turned into one of the most incredible sessions I have filmed. Each set got bigger and cleaner. I remember sitting down in a little loft restaurant post surf drinking a beer with the crew thinking what the fuck just happened? how did we end up here and score waves like that! It was an incredible high after all that travel. On my wish list I really want to drive across the red centre of Australia. Odd because I'm Australian but after travelling all over the world I'd love to explore my country of birth a little more. I feel like every Australian is drawn to the middle, I watched 'Priscilla Queen of the Desert' recently, it's amazing you should check it out.
What was your last trip you didn't have to do any work on?
Shit, I think I have an addictive personality when it comes to work. I can't switch off. Even though it was for PR and Premieres the last trip to Spain for 'Cluster' felt like a holiday. The people, food and scenes was incredible.
After your latest and highly acclaimed movie Cluster being released not that long ago are you already working on a new movie, something else or are you just taking some time before the next big thing?
I'm not working on anything major right now. Enjoying some smaller scale projects until the next larger idea feels right.
Do you get to follow your visions to full extend when making a movie or do you often find yourself dealing with meeting expectations of sponsors?
During a project you always have moments of deliberation. Questioning your ideas and direction, thinking about the expectations from the audience and sponsors. I try to shut it all out and stay true to the original vision. The longer the project goes on the easier it is to get influenced. Do what you feel is right, go with your gut. Don't saturate the world with anymore shit. I think you should try and wow people even if they sometimes hate it.
You started filming on your own, then study filmmaking, later working with Taylor Steele who was the most influential surf movie maker at that time and shooting the most sought after pros. How do you see your past experiences in relation to being who you are as a filmmaker and person now? Something in particular that shaped you?
I've tried to surround myself with good people. Creative & humble. Taylor was incredible to work for, educated me on the business and also gave me a lot of creative freedom. I looked up to him and wanted to produce the best work I could. I was also lucky to link up with some very like minded surfers who helped shape me. Everything from music, partying, art, travel. The crew I have shot with for almost the last decade has fed off each other and become pretty successful. It's easy to link up with the wrong crew and fuck things up. I have always tried to remove myself from the wrong crowd.
It's safe to say you are the trendsetter and the front-runner in the surf movie industry for a while now. I admire your pursuit to offer something fresh in terms of content, structure and the visual part of your work. This also means it doesn't take long till you see others mimicking you in their work and everything starts to look and feel the same. Do you sometimes feel pressured to switch lanes for the purpose of escaping that?
If people like something I do and they try to replicate in their own style, that's really cool. Everyone steals and references work they like. You should draw inspiration from everywhere but put your own spin on it. I always try to do something different with each project. If you make something people like, they expect more of the same and sometimes they hate change. But change is good and you can attract a new audience.
You're not relying on technology as your competitive edge in your work, your camera work is we could say pretty traditional and "raw". What's your view on growing use of high tech equipment such as drones, GoPro's, high speed cameras etc.?
Well that's my style of camera work right now. Its a reaction to an industry obsessed with technology, everything from board shorts to the latest high tech cameras. Good product is good product, the moment you advertise what pros are using instead of letting the product sell itself it can become false. I really like to capture those raw moments. Something that can't be scripted, real. I'm not against drones or modern equipment (I Love using a RED) I'm open to all equipment when it works, a subject or a song can be more successful than using phantom camera. You need all the elements to click.
It can be incredibly tough to be looking at waves through the lens from the land while others are surfing. How do you manage both filming and surfing when on a trip shooting for a movie?
Some sessions are tough. I'm luck to shoot incredible surfers, watching them in good waves never gets boring. Most sessions we hunt down these days are windy as hell. I like to try and get barreled and not huck myself out onto the flats on an overhead beach break wedge. They can have that.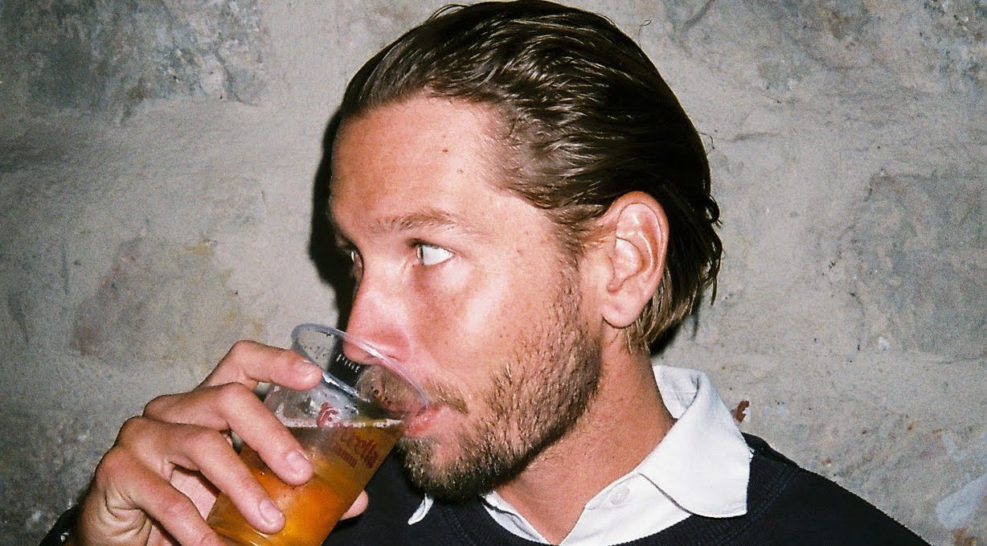 What Youth has grown a lot since its beginning. Could you elaborate a little on its entity and how you see it developing in the future?
It was a reaction to modern media. During Lost Atlas we were doing all these trips and mags would cram all our stories and photos into 6 or less pages. Everything was getting paper thin and there wasn't really a web presence. I like to do limited trips but really flesh out the story. With What Youth we can run 20 pages and do whatever we like online. It's been fun. We are meeting influential people outside of surfing and basically just showcasing stuff that gets us psyched. Music, skate, photography, art. It's what we do and realise we need to educate the kids on all these incredible creatives out there.
You are also involved with the eyewear brand Epokhe. What's your involvement here and is there any other projects you're being a part of and we should know about?
I'm pretty tapped out with EPOKHE & What Youth. Any spare time I try to work on a film projects. Upstarts are very time consuming but very rewarding when you get back a magazine or eyewear prototype you love. Its been a wild business ride over the last few years. To think back at the start of both companies, we had no clue what the hell we were doing.
Surfing has become very popular and mainstream in last couple of years. It's been used in advertising to sell computers, fashion, perfumes and more. There seems to be almost universal attraction to it. It's impossible to find a person who wouldn't be enchanted at least by the idea of surfing. What do you think is the reason of such appeal and popularisation of the sport?
Surfing is a creative outlet, the ocean is an escape. It's easy to see people getting hooked. I think the independent boutique surfing market has helped. All the upstarts over the last few years are reaching a new audience, bigger commercial markets are trying to cash in on the buzz. It's cool to be a surfer in NY, 10 years ago no way. A surfer in a city was odd. Now there are unique surfing / coffee shops in Downtown. I like that surfing isn't seen as a cheesy beach sport, there are some very unique core sub cultures but the commercial world still manages to make it look cheesy.
How do you experience surfing after being exposed to the highest, most progressive level of surfing first-hand for such a long time? Did you build the tolerance to it and get excited about it much harder now?
It is hard to get excited just about performance. I think it's more to do with an over saturated online. You are hit with people doing crazy shit everyday (we used to wait a year for Taylor's next film). I'm more drawn to personalities and showcasing trips. You obviously need to rip, but its not just about the surfing.
Do you ever get tired of all the airs and other crazy manoeuvres and just want to shoot some easy, cruising type of surfing or even to focus more on the surroundings?
I like to freak kids out. Get them off the couch and hyped to tear up some beach breaks. Maybe one day I'll tone it down, but maybe that means I'm getting old and should stop making surf films.
Would you shoot a travel type of surf movie? No high-end pros, no performance surfing.
Open to everything.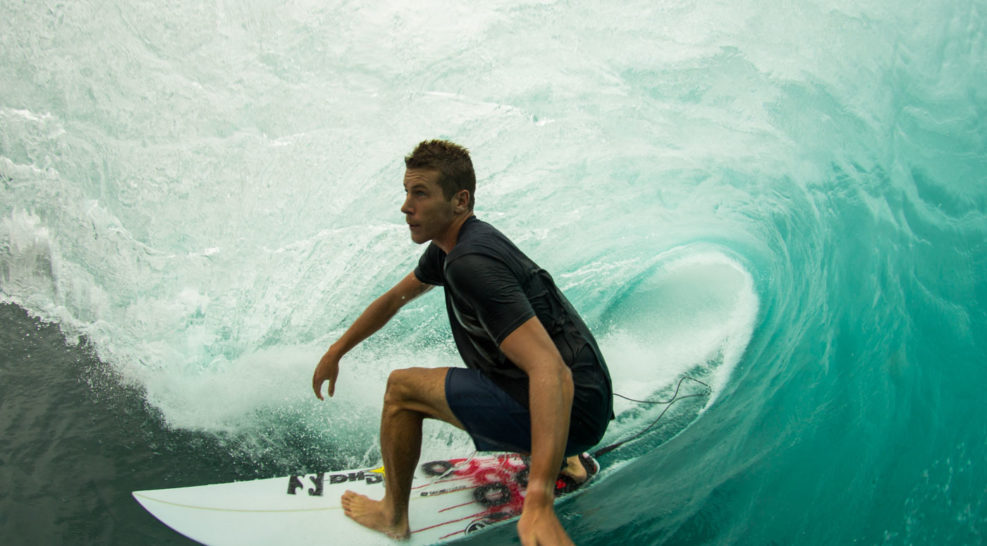 What would you rather shoot on a week long trip: Dion on 2ft mushy beach breaks in Rio or Kelly in pumping Fiji?
Probably Rio, I've never been to that city and from what I have seen the culture and landscapes look incredible. Filming Kelly at Cloud break has been done before. Surfing at times is almost an afterthought. I like doing the best surfing with what's thrown at you and then lets go explore this incredible place.
We know about your interest in skateboarding and fashion and more. Do you think you could ever leave filming surfing behind and just do different type of work?
Would love too. I'm working on some things now but have been very lucky the surf industry and surfers have been so supportive towards me, I'm a surfer.
Eldorado. What does this word makes you think of?
The first image that pops into my head is a 1950's Hollywood western.
Do you ever feel the need to completely disconnect, leave everything behind and go on a trip somewhere away from everything like so many people did as seen in Eldorado Experience chapters? Why do you think more and more people are doing that?
Yep. The world is a tweaked place. The more you travel the more you become aware and question what you are doing. Just spend a few months in certain parts of America to see why people would want to disconnect.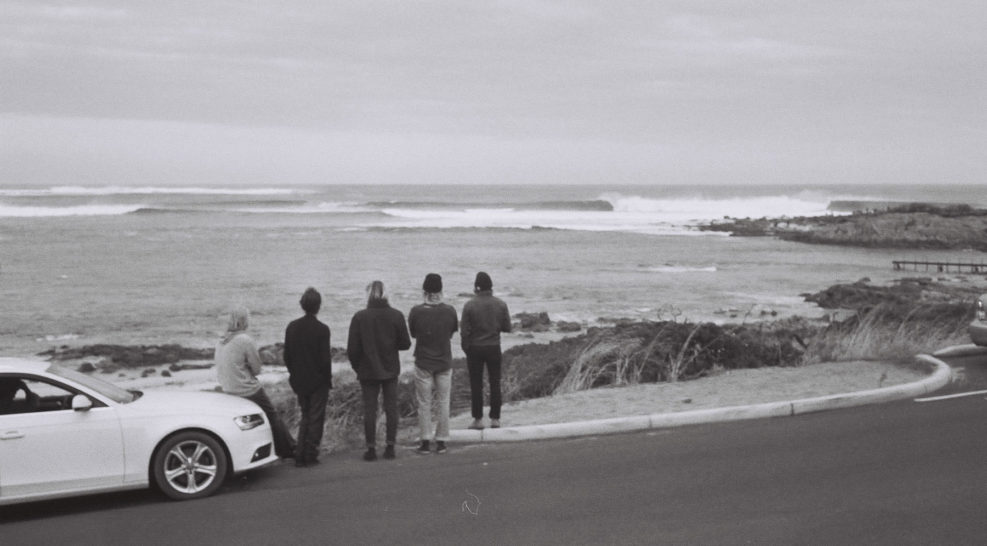 How do you see the Eldorado Experience? What part of it you appreciate the most?
I love the escape.
What is your Eldorado?
A bungalow on the rural east coast of Australia. Cold beer, fresh produce and clean right points.
____
The interviews is over but you can know more about Kai here
Interview. Primoz Zorko
Photography. Nate Lawrence
Kai's portraits. Primoz Zorko